sat24apr3:00 pm4:00 pmVirtual EventRappé Workshop | Heart of the BoaProduced by Life Music Group
Event Details
Join Life Music Group to get initiated to a personal rappé practice and partake in a ceremony led by Urana Heart. Kuripe and rappé included.
What is rappé snuff?
Rappé snuff (also spelled "rapé" and sometimes pronounced "ha-pay") is a sacred and legal mapacho medicine that has been used for thousands of years in rituals and daily life by the indigenous tribes of the South American Amazon rainforest. In addition to varieties of mapacho, rappé often also contains ashes from medicinal or sacred trees. Production of rappé entails an experienced shaman cutting, drying, pounding, pulverizing, and sieving the mapacho and ashes over many days until a very fine dust is obtained. Production methods, choice of ashes, and exact compositions and ratios of ingredients are often closely held tribal secrets.
Why work with rappé?
Traditionally, indigenous tribes in Colombia, Peru, and Brazil have used rappé for rites, healings, spiritual ceremonies, and to support daily activities such as hunting, fishing, and harvests. These medicines are deeply integrated with their cultures and way of life. Over the past several years, modern society has begun receiving these medicines in ways that support our own spiritual healing. People have sought the help of rappé to realign and open chakras, support emotional grounding, release sickness on physical, emotional, mental and spiritual levels, open-up the third eye, decalcify the pineal gland, clear mental confusion, release negative thoughts, remove psychic entities, connect to divine breath, and elevate connection with Spirit. Each rappé blend has its own unique vibrations, notes, qualities, subtleties, and very different effects on one's energetic field.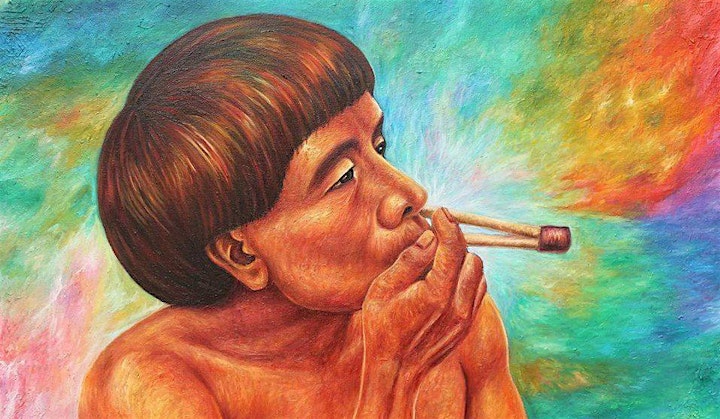 About the workshop
Join Life Music Group to get initiated to a personal rappé practice and partake in a ceremony led by Urana Heart that will include the sounds of her voice and consecrated instruments.
During the workshops, participants will receive guidance on developing their own practice with rappé, including how to use rappé with respect and how to self-administer.
Registration includes a starter kuripe and a small container of Heart of the Boa rappé snuff. Registration will be limited to 15 participants and the registration deadline is April 15th in order to ensure that shipments reach participants in time. Participants will be contacted by email for their address information.
Heart of the Boa
For this ceremony, we will be working with Heart of the Boa rappé. This is a beautiful medicine from the Kuntanawá tribe in Brazil. It is made with a thin vine called "Veia de Pajé", Shaman's Vein. This plant is also called Heart of the Boa Constrictor because of its heart shaped leaves, or sometimes just Jiboinha, little Boa. It is a herb used by the tribe for different types of magic in the forest.
This rappé keeps negative energies at bay and attracts positive ones, like an energetic attractor. It attracts good things, but it is good to keep our mind firm and focused on what we want to call in and not to attract the wrong things. It aids in protecting against jealousy and spiritual persecution, always giving us a good direction of proper conduct and thoughts of spiritual alchemy. The Kuntanawá say that taking a bath with this medicine is good for business, attracting a positive mate into your life, and in general it opens our luck and attracts good things.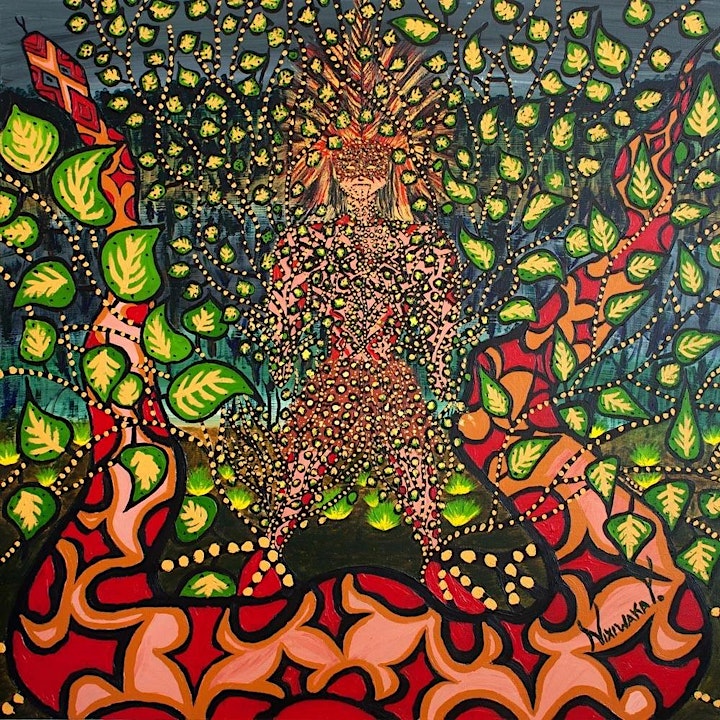 About Urana Heart
Urana Batjargal, born in Mongolia, is a poet, a certified mindful meditation teacher, Reiki Master, and a practitioner of shamanic healing and sound healing. Urana's healing methods alchemize and integrate her native lineage of Mongolian shamanism, 9 years of devotional practice of Bhakti yoga with Sanskrit chanting, her connections to plant medicines, and 6 years of deep apprenticeship with Nature following the native American medicine wheel, four shields, and vision fasts. Her voice is filled with rebellion against the ordinary, longing for freedom and love, coming back to the roots, and connection to nature. Urana's healing music is heart-felt, grounding, and delightfully joyful.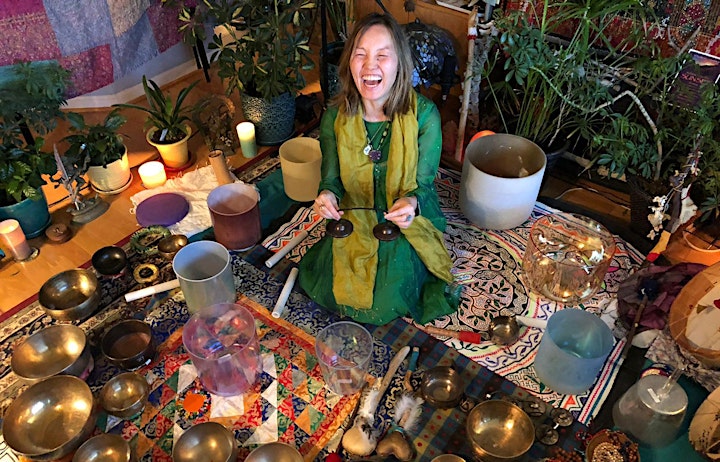 Disclaimer
Participants understand that they are consuming rappé snuff at their own risk and that Life Music Group will not be held liable for any injury, loss, or claim from consumption or usage of its products.
Virtual Event Details
RUN
Event has already taken place!
Time

(Saturday) 3:00 pm - 4:00 pm